This is a concept to share the implications of using solid oxide fuel cells (SOFC) for residential use.
Problem to solve:
Provide adequate and reliable power to off-grid residential properties. Current solutions are either inadequate for providing consistent energy or require large amounts of costly upkeep.
Common off-grid power systems
Gasoline generator
Solar
Wind turbines
Water
Of the commonly used power systems, gasoline generators are the most reliable. However, gasoline generators come with the expense of high maintenance, expensive fuel costs and can be noisy.
At SPS, we have made it our mission to solve these power problems. In this use case, we will show how SOFC can provide a better alternative as a main off-grid residential power system.
Using SOFC as an Off-grid power system for residential properties
SOFC presents the opportunity to provide continuous clean energy. It is reliable, efficient and fuel-flexible offering not only sustainability but also continuous low-maintenance energy.
Implementation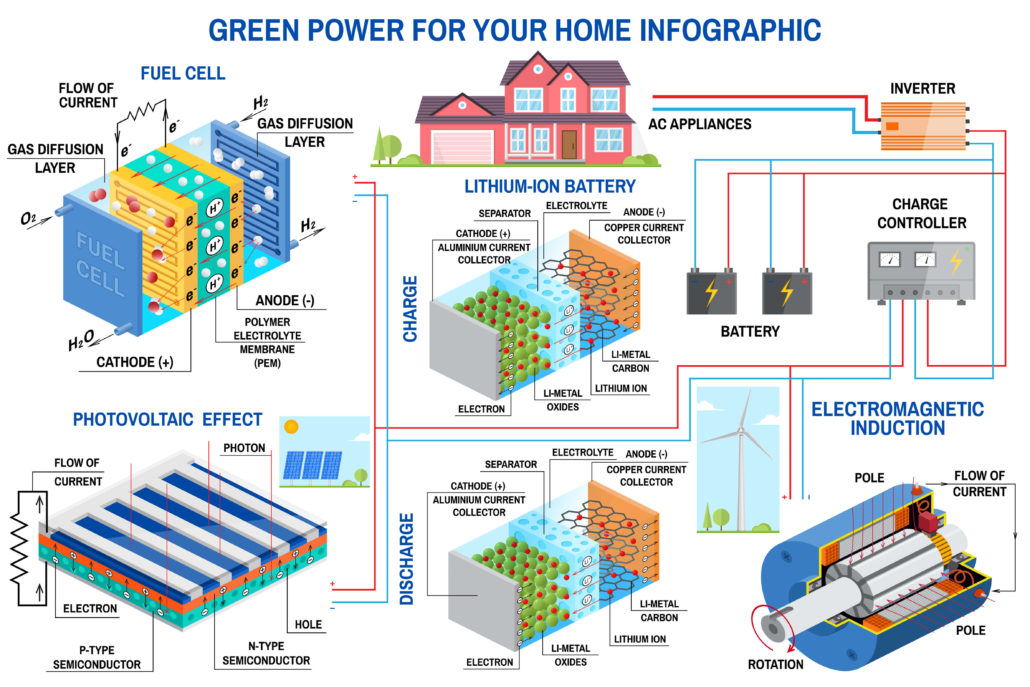 How it works
The fuel cell system will provide ongoing power
The power generated will go through a power inverter
The power inverter allows for continuous power
In the event emergency or supplemental power is needed, solar panels can be installed
This energy can be stored within a battery which will supply the inverter in emergency situations
This design can work for one residence or an entire community of homes. Because SOFC technology is scalable, it makes it easy to adapt changes to meet varying needs.
Below is an example of what would be needed based on how our systems could meet energy expectations.
Solving Power Challenges One Project at a time
At SPS, we offer turn-key generator solutions, but our real specialty is our ability to create innovative solutions with our fuel cells.
From military needs to remote and harsh environments, we receive requests from all over the world to help solve difficult power system needs.
Do you have a project you are looking for a unique solution for. If you believe SOFC might be the key to solving your problems then contact us to discuss your needs.
https://spsources.com/wp-content/uploads/2022/11/Green-energy-options-for-residential-property-scaled.jpeg
1707
2560
admin
/wp-content/uploads/2020/12/sps-logo-1.png
admin
2022-11-30 12:10:05
2022-11-30 12:14:56
SOFC Use Case For Residential Properties