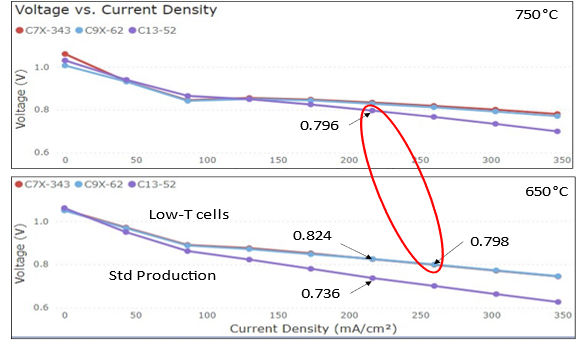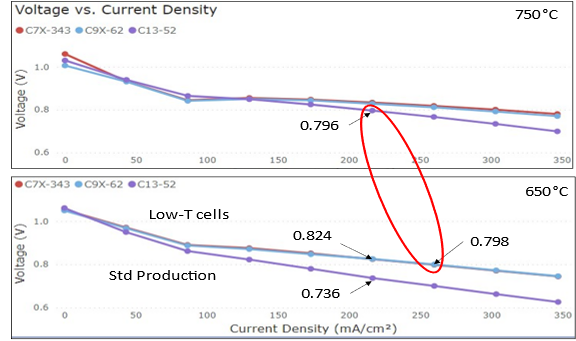 Under DOE project DE-FE0031674 SPS has demonstrated improved cell performance while significantly reducing operating temperature. 
The results shown below demonstrate the improved technology can produce 20% more power while operating 100°C cooler. This capability allows for reduction in the size and weight of the stack, as well as the size of the hotbox heat recuperator. This technology is currently running long-term in a 5000-hour system test.
With SPS patented low oxygen-to-carbon CPOX technology, these cells achieve > 50% DC electrical efficiency while operating at temperatures that will enable long stack life.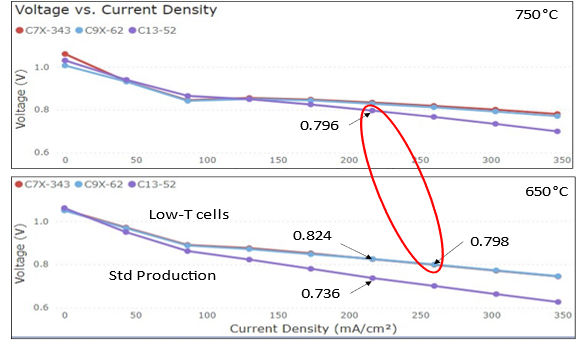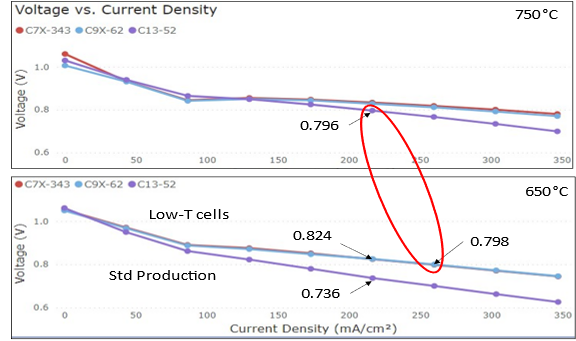 Ted Ohrn, Chief Technical Officer of SPS noted that "This enhanced cell technology coupled with our innovative reforming technology will put SPS back on the field for best-in-class remote power generators."
https://spsources.com/wp-content/uploads/2022/06/Performance-of-improved-cell-technology-compared-to-standard-production-at-650-and-750°C.png
341
576
admin
/wp-content/uploads/2020/12/sps-logo-1.png
admin
2022-06-06 12:42:36
2022-06-09 11:13:52
SPS Demonstrates 50% Efficient, Low- Temperature Fuel Cell Technology!